A number of people have asked since I left my job how it feels to be financially independent. The quick answer is, everyday feels like Christmas. Whether you are Christian or not, the feeling is the same as when you were a kid every holiday morning. You go to bed late because you're so excited, and you wake up early because you're so excited!
I've been financially independent since 2009 when I realized my passive income could cover all expenses, forever. There was one point during the recession where I thought I'd have to start all over if things continued to worsen. Thankfully, the world didn't end and I decided to hang on for the recovery and then some just to be safe.
It didn't hurt that financial firms raised base salaries by ~70% to comply with the government's desire to lower year end bonuses. Ironically, the government allowed us to live more freely with higher cash flow. Those smart enough to negotiate received much higher severance packages because severance is based off base income!
When you've accumulated enough capital, or have built enough income streams, you no longer have to worry as much about money. Money will always be somewhat of a concern, but the concerns fade into the background. The end game has always been health, friends, family, purpose and happiness.
Money is only a means to help facilitate such desires. In order to stop caring about money, you've first got to care a great deal about money. This means saving and investing your money, creating a financial plan, less complaining, and more doing.
Sacrificing and hustling when you still have the energy is worth it. If you are torn between being an optimist or a pessimist, waking up at 6am to get extra work done or sleeping in, and controlling what you can control or complaining about why the world isn't fair, I always encourage the former, former, former!
Reasons To Strive For Financial Independence
* People don't piss you off as much anymore. You know the people who are always late because they are selfish with their time? They used to bug me to no end. What about those who steal your ideas and don't give credit? I could go on and on about such people in the work place and online. Or how about some who only contact you when they need something? Seriously, bug off! All these people use to piss me off, but now they hardly ever bother me anymore. I just stop associating with them, because I no longer care about lost opportunity.
* You begin to appreciate the government a little more. When you're working hard at your job or running a business, you slowly start resenting the fact the government takes more and more money away from you the more you earn. You also don't like it when other people vote to raise your taxes without having to pay more themselves. I'm willing to bet the government takes more in taxes than most people save! How crazy is that? Meanwhile, you witness all the government waste, and don't have time to enjoy public services.
Now that I don't have a W2 income anymore, I don't pay W2 income taxes! I also get to enjoy the libraries, parks, museums, and concerts all for free during the weekdays. The return on my taxes has increased! I have so many friends who play tennis everyday and kick back thanks to the government. They aren't rich, but they love life and are not stressed.
* Your health improves. Stress kills. During my most stressful working days I developed chronic back pain, tendonitis in my elbow, and TMJ (jaw clenching, teeth grinding). My chronic back pain has long been cured since reading Dr. Sarno's Healing Pack Pain Book nine years ago, however, it wasn't until I became financially independent did my elbow and TMJ disappear! Our health is priceless. Every time I'm sick, I wish to give anything to feel better. We need to remind ourselves how important our health is when we are healthy because it's easy to take it for granted when we are young.
* You no longer are afraid of being disposed. I always had a little bit of worry I'd come into work one day and be called up to HR and get fired. A little bit of paranoia is good for everyone. It's just an annoying feeling. Finance is a very cyclical and cutthroat business that will lay people off by the tens of thousands a year. Not only would I feel angry about being let go, I'd feel tremendously embarrassed as I packed up my box of things.
Part of the reason why I wrote How To Engineer Your Layoff is so I could empower people to take control of their own destiny and leave on their own terms. There's no better feeling than leaving a place you would have left for free, but got a nice wad of cash in addition!
* Accomplishing things gets easier. When we first start out, it's rare to be able to make a living off something you'd do for free. We've got to pay our dues, and sometimes, those dues can last a lifetime. I think part of the reason why Financial Samurai has grown to where it is today is because I treated this site as a hobby. I wrote carefree and can happily write for free forever. When you start doing things you want to do, everything suddenly becomes much easier. Now that I've reached my 10-year writing anniversary in 2019, I've decided to do a little more monetizing since I've now got a family to take care of.
* You hang out with people because you want to, not because you need to. There are times when you need to go spend time with someone you may not particularly like because you'd like their business or need their recommendation. When you're financially independent, you almost only hang out with people because you enjoy their company first. They might end up being a great connection down the road, but that's because you guys become great friends.
* You gain even more confidence. So much of succeeding in anything has to do with confidence. At least once a week, I play tennis with the president of one of the largest mutual fund companies in the world. So many people want his attention, but can't get it because he's a busy man. He's also quite intimidating to anybody in the finance world. But, I talk smack to him all the time because we're friends, competitors, and I don't rely on him for anything. I belong on the court just as much as him. When you feel confident you belong, good things start happening because the belief in yourself pulls you forward.
* You become even less afraid to fail. So many of my projects have flopped, I don't know where to begin. Here's a post chronicling my past 15 years of failure. I try to learn from each mistake so that one day, I might create something successful. Trying is scary for the only reason that failure is embarrassing or financially disastrous. However, if you have the financial means to withstand disappointment, then you become less and less afraid to fail to the point where you start succeeding more and more. Just imagine a world where none of your investments would ever lose money. You'd be willing to take huge risks. Just don't over leverage yourself!
* You stand up for what's right. There's a lot of bullshit in the world that goes unchallenged because people are afraid of the repercussions. How many times have you bit your tongue because you were worried about the consequences? When you are financially independent, you are more confident to speak your mind when you see an injustice because your survival doesn't depend on your reputation, a person, or a company.
Just the other day, a tennis opponent quit his match after being down 4-6, 1-5, 30-all because of a close call I made which was clearly out. He started cussing at me so I walked right up to his face and told him not only was he a sore loser, he best apologize for swearing at me. He was in shock at the confrontation and apologized saying he was out of line. He realized he could not afford to damage his reputation because he was a professional tennis teacher. Tennis is just my hobby, but to him, tennis is his lifeline. Anybody who wrongs me online or offline should be very careful because I will happily go to war. Bullies need to be eradicated.
It's a wonderful feeling to never have to back down from anyone.
Related: Once You Have F You Money It's Hard To Tell Others To F Off!
* You care less about what other people think. Caring less about what people think is Yin to the Yang of standing up for what's right. It feels liberating to have insults and insinuations roll off your back. There's less desire to try and get even or one up your dissenter because you're already set. Insults are usually hurled by unsettled people who want what you have. They are insecure and hope to bring you down to their level so they can feel better about themselves.
Showing neutrality or even compassion is the preferred method of action. You actually start enjoying people talking bad behind your back or attacking you because it just shows how good you have it. It's a pretty interesting phenomena!
But sometimes, there are constant internet trolls that have nothing better to do then try and make you feel bad by saying mean things. Then there are the Internet Retirement Police who try and dictate how you should live your retirement lifestyle. When you depend on nobody to earn a living wage, you are free to fight back and stand up for you and your family.
* You can explore new industries without worrying about pay. Since 2012, I've been able to consult with several financial technology companies and learn so much about Silicon Valley culture, startup land, and online marketing. The pay was 50% less, but it didn't matter because any pay I earn is a bonus.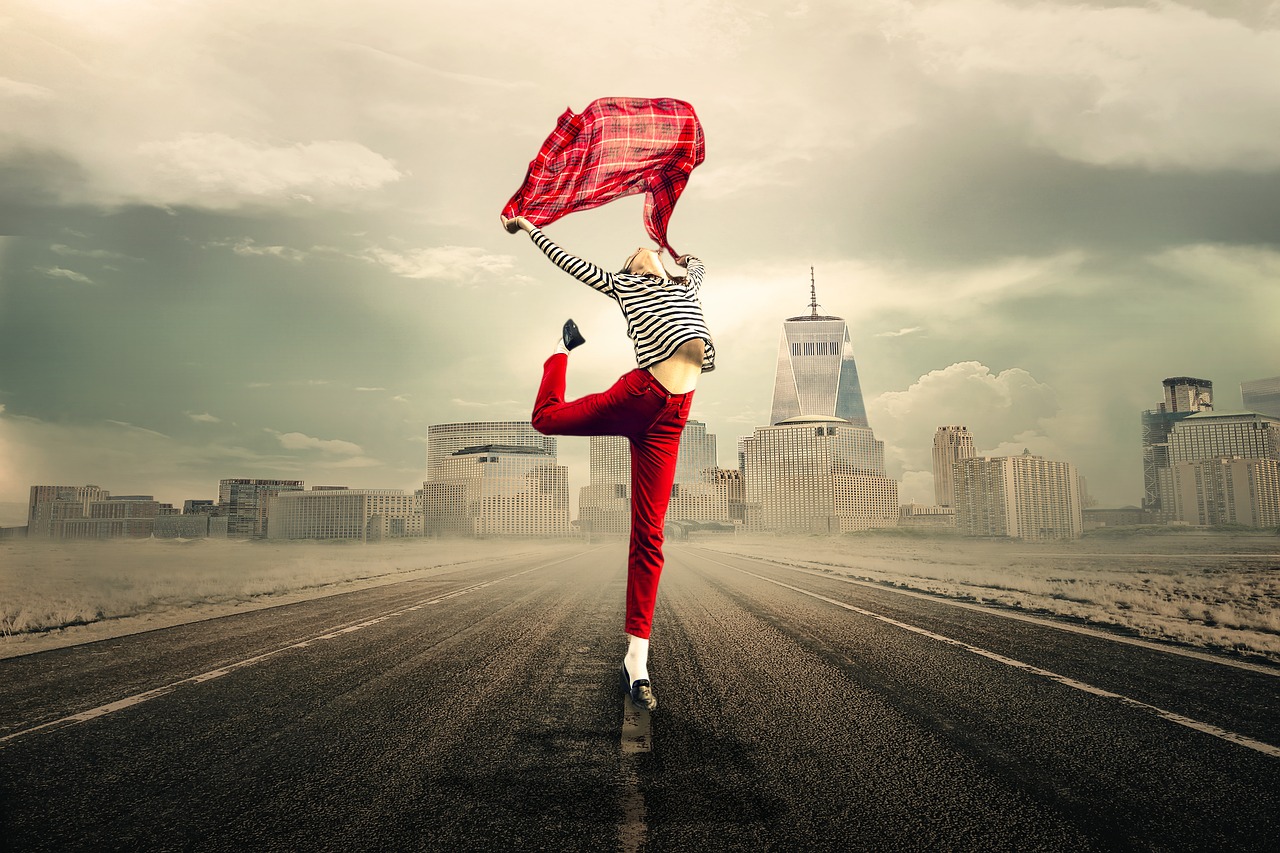 * You make your parents proud. Our parents tend to give us everything and ask for very little in return. They hope we can simply lead happy, self-sustainable lives. When we are financially independent, our parents worry less about us. We start spending more time with our parents, figuring out ways in which we can give back to them for all their years of sacrifice. I think hearing my parents say they are so happy that I'm happy is priceless. I want to focus on doing everything I can to allow them to live great lives.
Financial Independence Is Worth It
Hard work is awesome because the benefits last long after the hard work is done. I've been called "lucky" many times and I don't mind because I am. As a lucky guy, I plan to use my good fortune to lead the life I want to leave and hopefully help others along the way.
Now that I'm a dad, the value of financial independence has grown even more because it allows both my wife and I to stay back and take care of our baby boy. There's nothing more precious in our lives now than him.
If you're considering financial independence, go for it. And if you fail, work more for it!
Manage Your Money In One Place: Sign up for Personal Capital, the web's #1 free wealth management tool to get a better handle on your finances. You can use Personal Capital to help monitor illegal use of your credit cards and other accounts with their tracking software. In addition to better money oversight, run your investments through their award-winning Investment Checkup tool to see exactly how much you are paying in fees. I was paying $1,700 a year in fees I had no idea I was paying.
After you link all your accounts, use their brand new Retirement Planning Calculator that pulls your real data to give you as pure an estimation of your financial future as possible using Monte Carlo simulation algorithms. I've been using Personal Capital since 2012 and have seen my net worth skyrocket during this time thanks to better money management.
Update 2H2019: It's been seven years since I left Corporate America and I've gotta say the experience has been incredible. I've explored 20 new countries, wrote a book, wrote a lullaby, built an online media business, spent a lot of time with family, and got in better shape. The one thing I'll note is that it's hard to stay retired once you retire early. With so much free time, you just can't help but pursue new things.